Organic Golden Sea Moss Gel - Millie's Moss
Regular price
Sale price
£7.99 GBP
Unit price
per
Sale
Sold out
Care Instructions

Sea Moss Gels:
Once received keep refrigerated and consume within 20 days.

(Consume within 6 months if frozen)

Dried Sea Moss:

Store in a cool dried place.

Capsules:

Store in a cool dried place.
Your Daily Superfood Fresh From The Sea: Sea Moss Gel, also known as Chondrus Crispus, is an edible, vitamin-rich seaweed gel packed full of 92 antioxidants and nourishing minerals that can help support a healthy lifestyle.



Revitalise Your Mind & Body: Millie's Moss nourishes from the inside out. One of nature's best-kept secrets, this powerful superfood contributes towards thyroid support, digestive function, energy levels and immunity to keep you feeling your absolute best.



A Quality Source of Plant-Based Collagen: Naturally organic, sugar, gluten and preservative-free, Millie's Moss is a wonderful source of vegan collagen. Enjoy daily to restore your skin's natural vitality, plumpness, and youthful glow.



Made Fresh To Order: Ethically sourced from the Caribbean, Millie's Moss Gel is made to order to ensure you receive the freshest and most nutrient-dense organic sea moss delivered right to your doorstep.



Recommended Use: Millie's Moss is available in 300ml, 500ml and 720ml jars. Consume 1 to 2 tablespoons o day alongside a balanced diet. Perfect to use as a natural vegan thickener for smoothies, drinks, soups and sauces.
Experience one of the worlds best superfoods with Millie's Golden Sea Moss Gel. This is our best selling product and most commonly ordered by our repeat customers. Our classic blend is compact with the finest and ethically sourced sea moss from the Caribbean. Our golden blend has a neutral taste and every spoonful is compact with 92 essential vitamins and minerals!
Millies Golden blend contains Sea Moss that has been nourished by the ocean water and naturally dried by the suns rays. During the soaking and cleaning process we only use natural spring water in order to re-hydrate the Sea Moss. 
Here at Millies Moss we make every single one of our gels fresh to order. We never store any items over-night or premake items anticipating their sale. Your gel is produced and dispatched straight from our production unit upon order and delivered to your doorstep, this ensures that you will always have the freshest and nutrient rich gel.
During the gathering process, all of our produce is required to pass a rigorous testing procedures with strict criteria in order to ensure that they are suitable for consumption and export. Throughout the gathering process, no harm has been caused to marine life. Here at Millies we believe in protecting both marine life and our oceans. 
Our Golden Sea Moss gel contains no added sugars or preservatives, it is a natural vegan friendly thickener and a source of plant-based collagen. Simply add to your favourite smoothies, drinks, soups or sauces for the ultimate blend and enjoy!

Millies golden blend can also be used as a daily facial scrub that leaves the face feeling revived and refreshed. The benefits are not only internal they are external too, which makes Sea moss the ultimate superfood! 
If you have any questions about Sea Moss, please click here, alternatively one of our live chat team will be happy to assist with answering answer your query.

Recommended use: Consume 1 to 2 tbsp a day alongside a balanced diet.

Dietary: Vegan and Gluten-Free

Ingredients: 100% Wildcrafted Sea Moss (Chondrus crispus), Spring water, Lime (Added to water during soaking process) 

ALLERGEN Warning: This product does not contain shellfish however may not be suitable for those with shellfish allergies.

Please note: The offer is not intended to diagnose, treat, cure, or prevent any disease; The offer does not constitute medical advice. The offer is not a substitute for medication or other treatment prescribed by a physician or health care provider. Users should consult a doctor before starting any treatment.
Customer Reviews
04/02/2023
Katie P.

United Kingdom
Amazing
Delivery is soooo fast! Always comes the morning after i've ordered it. I've been adding it in my tea every morning and applying it topically to my eczema, it's really been helping!
03/02/2023
Sue V.

United Kingdom
Too strange a taste for me
Unfortunately couldn't give it much of a go as it tastes awful. Tried putting it in a couple of different drinks but still couldn't take the taste. Tried on its own and quickly swallowed it followed by a drink but the consistency is not good for this! Really wanted it to work for me, just couldn't get past the taste/texture but it could work for others.
03/02/2023
Farrah M.

United Kingdom
Noticeable difference!
This is my 3rd pot of Millie's seamoss and I'd say after about 2 weeks I really noticed a big difference in my energy levels and in my skin improvement. The first 2 weeks it really cleared out my gut, which I assume is why my energy levels spiked just after that phase. I like to add mine to a fresh smoothie in the morning with red berry's and apple juice so it's also a really good breakfast!
03/02/2023
Sehir A.

United Kingdom
Easy
Taking two spoonfuls of seamoss is so easy that it's now routine for me!
02/02/2023
Niamh M.

United Kingdom
Great great product
We absolutely love this sea moss, helped so much with my skin and general health. I have more energy and we love Millie's moss as delivery is always quick and the product is a brilliant quality.
02/02/2023
Sophia T.

United Kingdom
Love
Never tried sea moss so was anxious to try. I found it better than expected. I mix it into my protein and pancake recipes and love it
02/02/2023
Cheyenne W.

United Kingdom
Very pleased
Perfect would buy again
02/02/2023
gabriella t.

United Kingdom
Never received my moss
I had no experience
02/02/2023
Kirsty M.

United Kingdom
Amazing skin and nails.
I have been using this product for about 5 months, I have seen vast improvements to my skin and nails mostly, and because of this, 3 people I know are now trying it out.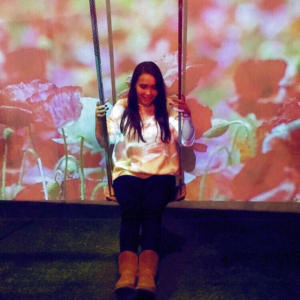 NP
02/02/2023
Nicole P.

United Kingdom
Great product
It's great - I have a spoonful in tea every morning and it's been helping a lot with my eczema. I had a really bad flair up after Christmas and once I started using the seamoss gel it stopped quickly. If Paired with my mushroom coffee it's also unstoppable! Will be buying regularly
Share